St Pancras Hotel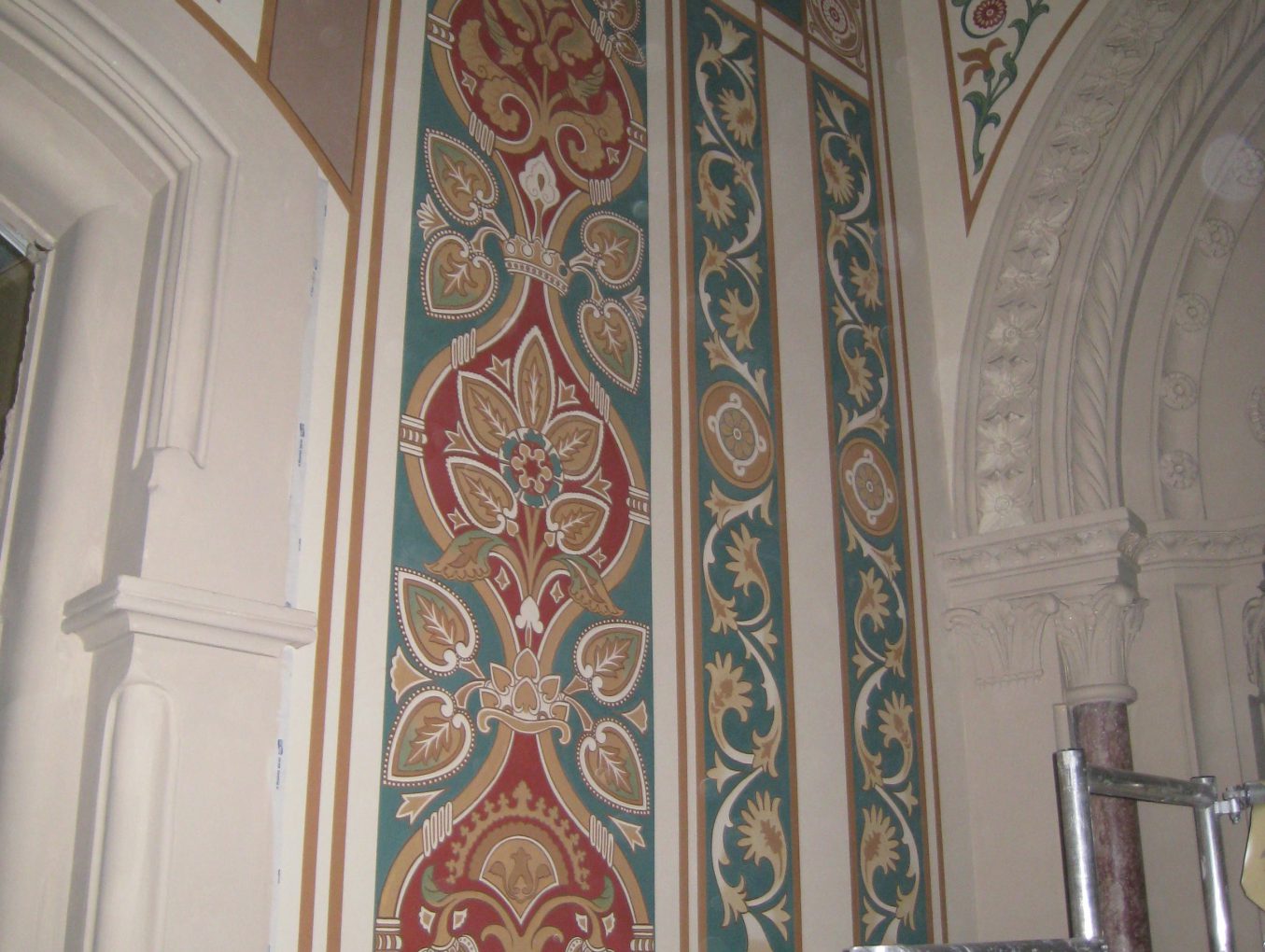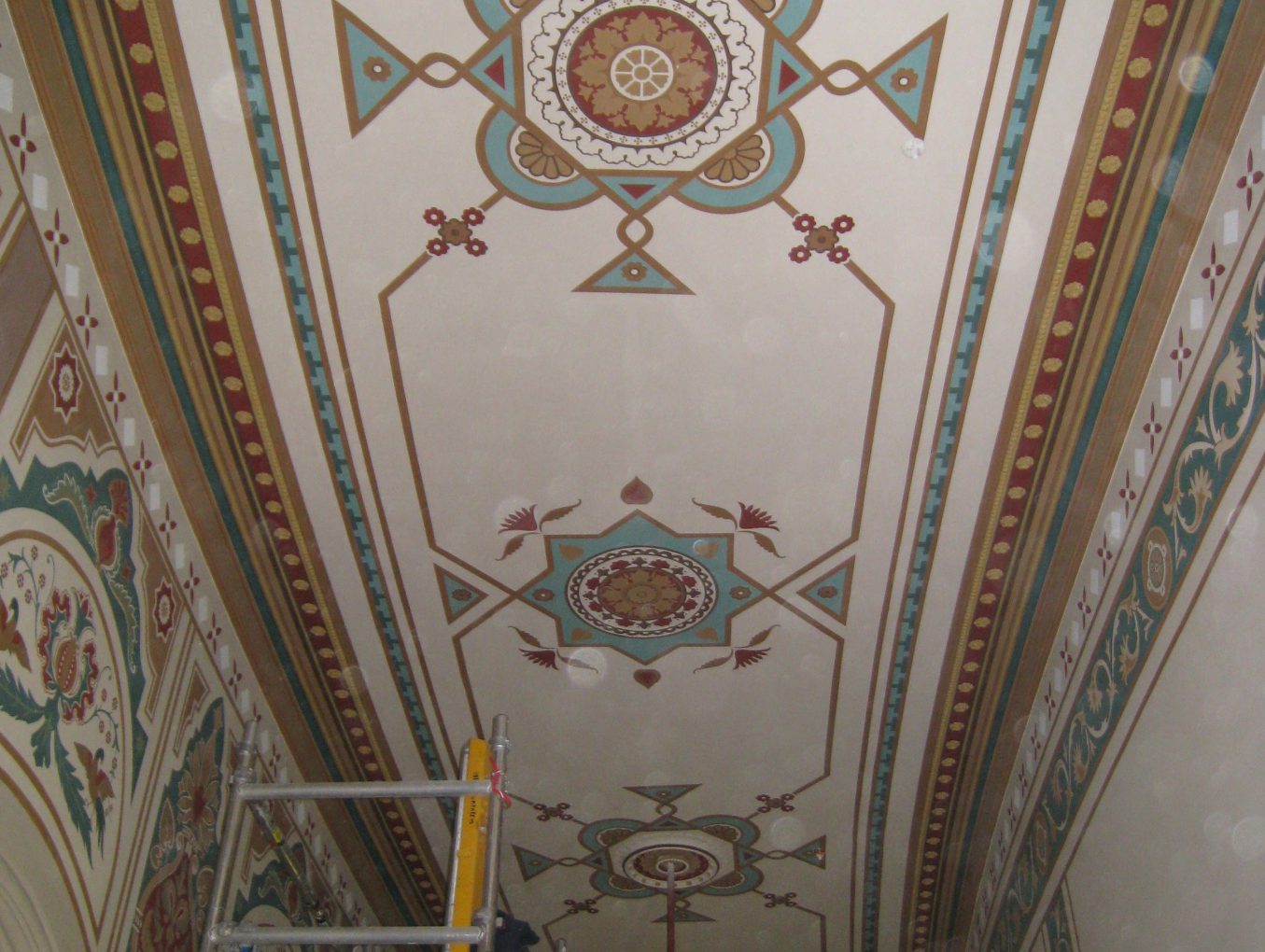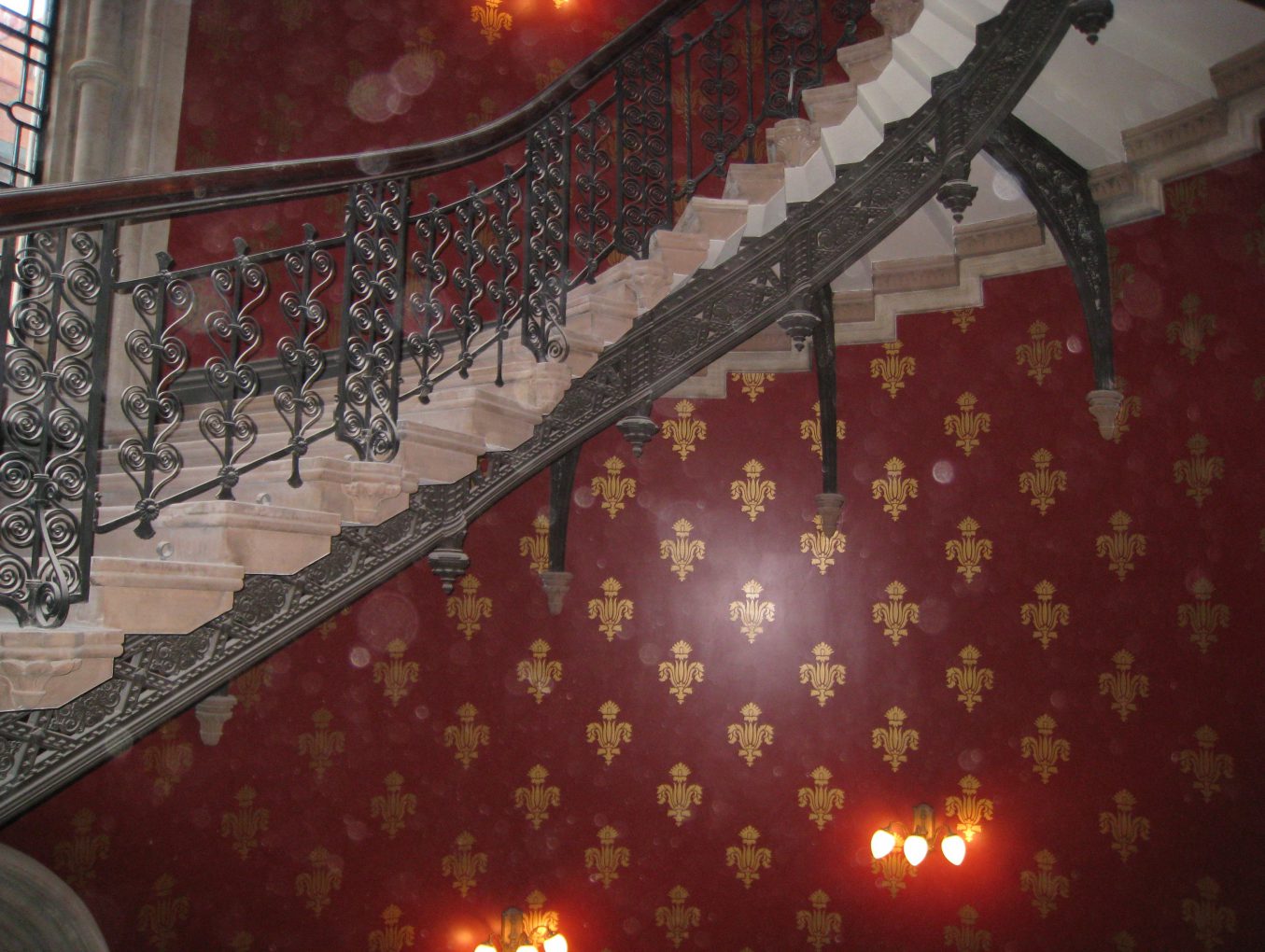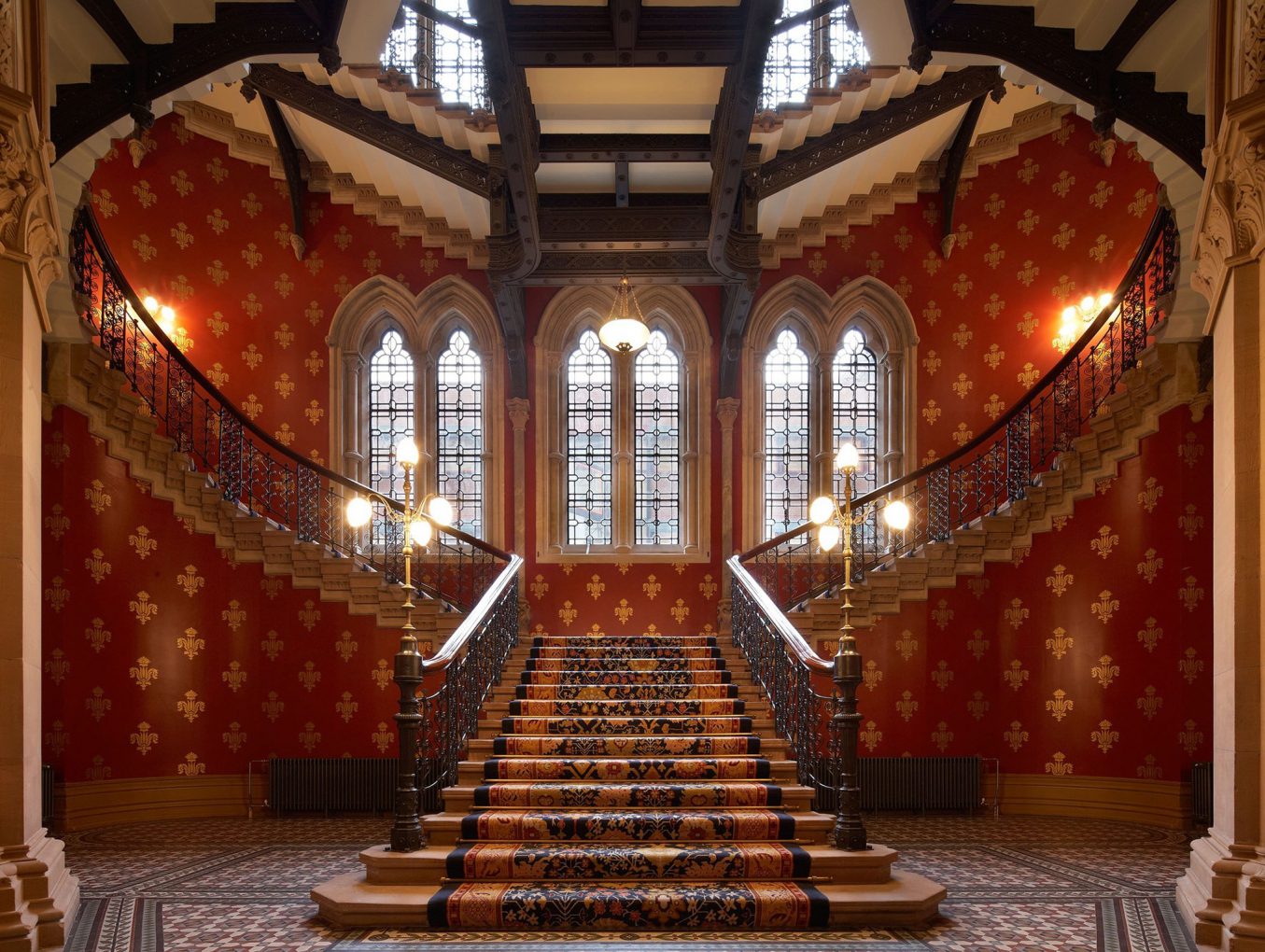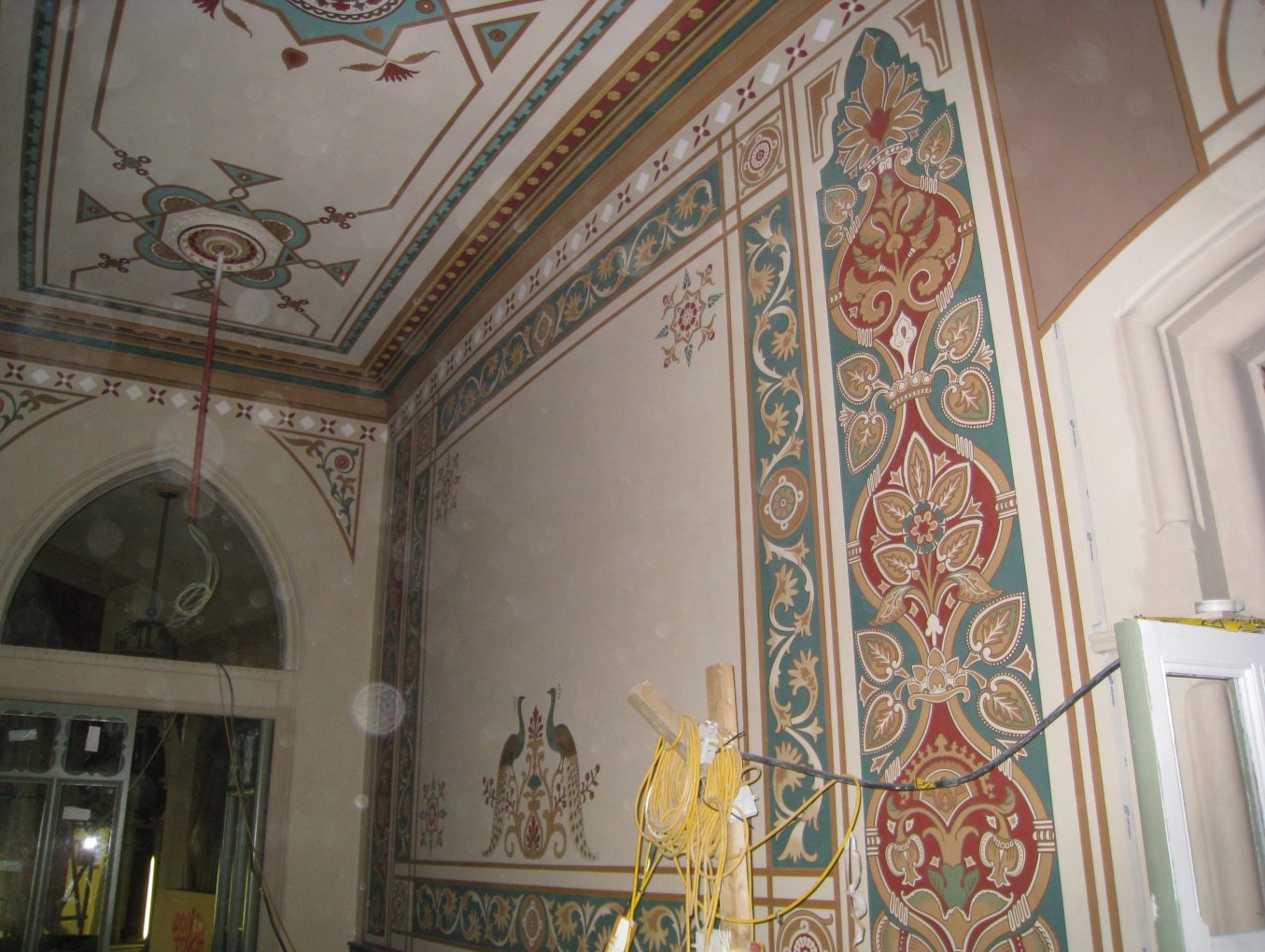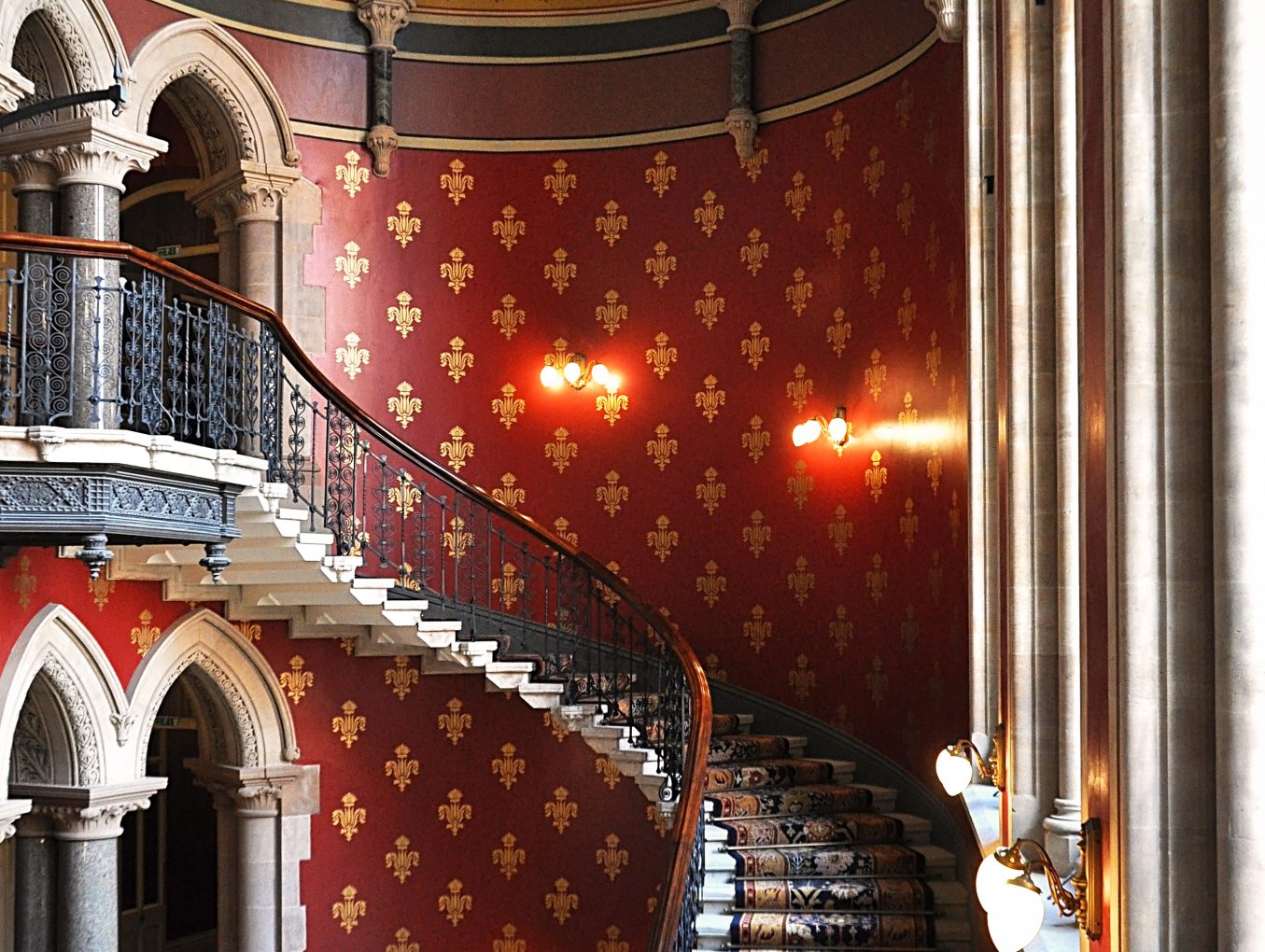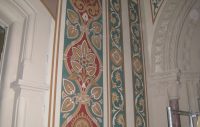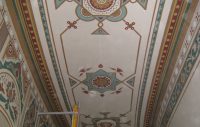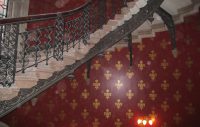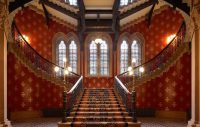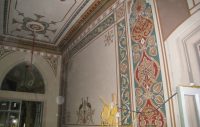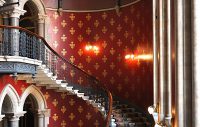 Victorian style stencil work:
Works carried out for Hare and Humphreys
The world famous stair case, used over 2500 mask stencils to achieve a truly stunning finish. All of the fleur de lis were individually applied and painted in using metallic gold one shot paint. The Peacock hallway walls and ceiling were done in the same way, although the initial setup was alot more involved as the digitising of the designs was far more intricate. This was a project that took a total of 12 weeks from start to finish and is one that l am immensely proud of.